Ever wonder how long it would take you to walk from Los Angeles California to Portland Maine? Well, now you can find out!
Google Maps
has a new beta feature that calculates
walking distance
, complete with directions that take you turn by turn along the shortest(?) route possible.
Walking nonstop at a rate of about 3 mph, you can hike from Los Angeles to Portland in about 1 1/2 months. That's 3250 miles of cross country.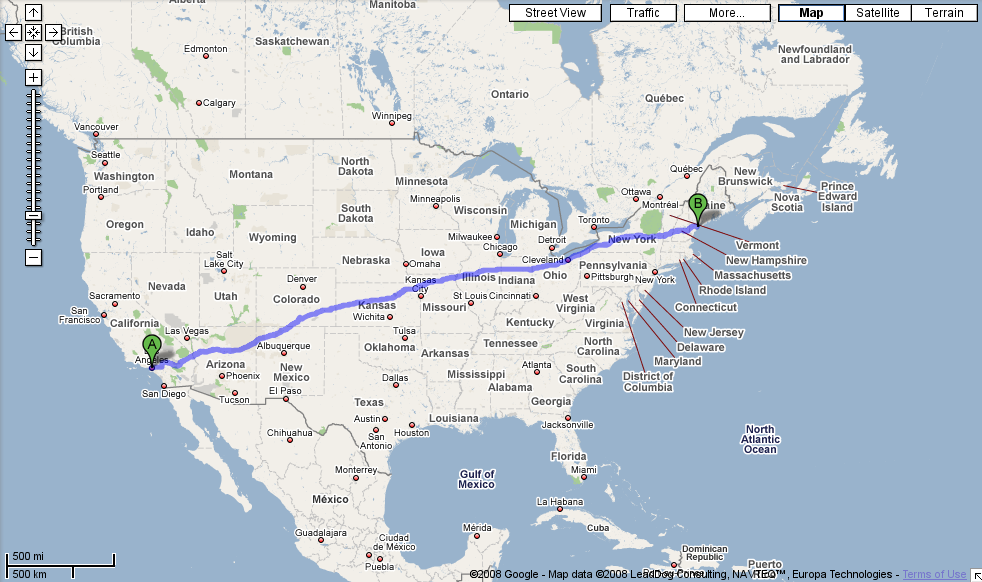 Of course, any time spent eating, sleeping, relieving yourself, passing out from exhaustion, or evading the private property owners with shotguns whose land you are trespassing on must be made up for with a quickened pace. (I don't think Google factored in all these extra activities.) The directions themselves are quite humorous though-every couple miles it has you making another maneuver, resulting in a list of 1472 different turns for this particular trip. Next for Google: hitchhiking directions?